The London Chapter is currently made up of the following 6 officers:
The

President

– Liz Banbury CISSP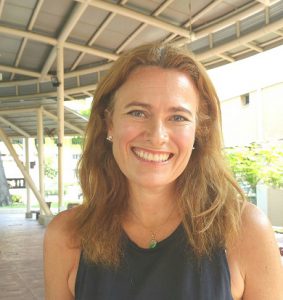 I've spent approximately 13 years working in Technology within the Financial industry and started out in JPMorgan working in the Back Office Settlements systems and progressed to Release/Environment management.
I have now been in the Information Security space for 5 years firstly as the Security, Risk and Compliance Manager on a global online and mobile banking infrastructure project and in the last 3 years as the Regional Portfolio manager for Information Security & Technology Risk with the Information Security Office. At a high level, this involved ensuring that all global directives are rolled out Regionally, initiating changes where gaps are identified and supporting 7 countries in Asia as their SME on Information Security. I am CISSP [Certified Information Systems Security Professional] certified and have been a member of (ISC)² since 2016
I'm passionate about what I do and particularly interested in people and the impact that behaviour and culture has on our security holistically. Cyber Security is a very interesting, dynamic, fast moving, fast changing area where she feels that each individual should have a certain basic level of knowledge in the key threats we face and controls that need to be put in place to safeguard themselves and their assets both at home and in the workplace.
Since leaving school I have been fortunate enough to have been able to travel a fair amount and have spent 20 years living in Asia, first in Hong Kong and more recently in Singapore, returning to London June 2017
LinkedIn: https://www.linkedin.com/in/lizbanbury/
Email: liz.Banbury@isc2londonchapter.co.uk
The Treasurer – Clive Simms CISSP, CHFI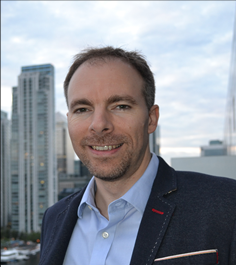 I'm the CEO and co-founder of Meta Defence Labs UK and Sri Lanka. I am a certified cyber security & IT Infrastructure consultant with over 23 years IT experience within a variety of technical and management roles, ranging from mainframe interface systems through to Wintel servers, virtualisation to Information Security and Data Protection.
I hold certifications on CISSP [Certified Information Systems Security Professional], CHFI [Certified Hacking Forensics Investigator] and VCP [VMware Certified Professional], GDPR and CIS LA.
I'm currently consulting to many clients including one of the big four accounting firms who keep me very busy! I'm passionate about technology and science, especially quantum physics. In my spare time, I'm a gamer and love in-line skating when the weather is good.
I believe information security should be a priority for everyone and not just the IT managers. After all your security is only as strong as your weakest link.
LinkedIn: https://www.linkedin.com/in/clive-simms
Email: clive.simms@isc2londonchapter.co.uk
The Membership Officer – Omar Saenz CISSP, CISM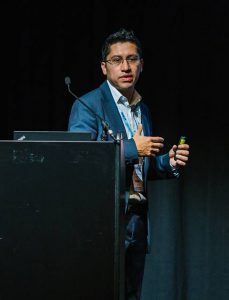 I am a cybernetics and computer systems engineer and I obtained a masters degree in Business Innovation and Innovation Management in 2014.
I am currently working at one of the big four as a Security Architect and previous to this I was a Technology Risk Manager and Information Security consultant at Deloitte. I have 14+ years of experience across different information security domains including computer security research, management and operations of security services, security architecture design, pen testing, vulnerability assessments and Identity & Access Management.
My current area of expertise is the design, implementation and review of security architecture for on-premises and cloud solutions.
I am passionate about technology and how it can help improve our lives, however I am also conscious of the security challenges that new technology brings and I am interested in helping people improve their knowledge around security risks and understand how to effectively use technology in a secure way.
I was born and brought up in Mexico City. I moved to London in 2011 and one of my passions is space and astronomy. I enjoy traveling, eating amazing food and talking about Mexico
LinkedIn: https://www.linkedin.com/in/omarsaenz/
Email: omar.Herrera@isc2londonchapter.co.uk
The Events Officer – Sophie Kazemi
The Initiatives and Education Officer – Senan Largey CISSP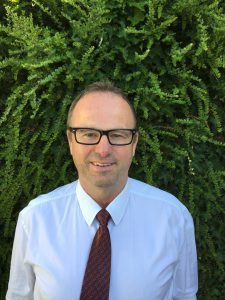 I've been in IT since for over 30 years starting with Xerox and selling fax as a concept sale when the vast majority of folk didn't know what a fax was. I've always been interested in how technology impacts our lives, changes how we do things and makes so much more possible.
With great advances come great challenges. IT is no different. As more and more of our lives move on line or are dependent in some way on technology, how we engage with technology is of huge interest to me.
The vast majority of us now wouldn't think about driving a car without using a safety belt. We wouldn't be allowed on a building site or around heavy machinery without a hard hat and luminous jacket. One of my interests is in making everyone on line more aware of the dangers, observant of some basic rules and equip them with the knowledge to be safer. Knowledge is only one part. Knowing a street is one way is knowledge. Wisdom is looking both ways anyway.
From a professional perspective I work with a lot of start-up security technology companies and helping map the benefits of their technology to new customers. There are some fantastic new ways of helping secure our digital world making our lives more secure and I enjoy the fast pace. I'm CISSP and CCSP certified and have completed hacker, first responder / incident response and other more techy courses to give me the mile wide and foot deep knowledge. The wisdom piece is an ongoing work in progress – one of the reasons I enjoy (ISC)² chapter events where I meet lots of people that help me along that path and in turn hope I may add to others understanding.
I'm looking forward to help drive initiatives with (ISC)² which help drive better understandings and better cyberworld.
LinkedIn: https://www.linkedin.com/in/senanlargey
Email: senen.largey@isc2londonchapter.co.uk
The Media Officer

– Richard Carpenter CISSP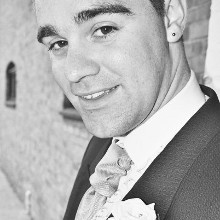 I've spent my whole working career in I.T. I started out supporting end users of AS400 based technology, moved into Infrastructure design and support and more recently Information Security. I currently hold a CISSP [Certified Information Systems Security Professional] certification and have been a member of (ISC)² since 2016.
My infrastructure support years were spent focused on Identify and Access Management and through my passion for automation I designed and implemented an automated audit process for access control. Through this project my initial spark of interest for Information Security was born.
Currently I am the Information Security Manager for the largest Commercial Media and Entertainment group in the UK advising on Information Risk Management. Most recently this has been focused on Digital Transformation and Public Cloud adoption. My areas of focus are User Training, Operational policies, Security Architecture, Endpoint protection, Identity and Access Management, Secure Public and Private Cloud adoption, managed service reviews and Disaster Recovery audits.
In 2017 I provided technical content for the 'Securing IoT' training on the (ISC)2 learning platform and am an active contributor to the 'Securing IoT Framework' guidelines being led by the (ISC)2 European Advisory Council.
I am passionate about educating younger members of society in Online Security and Privacy, focused on Primary and Secondary Schools and Youth Organisations. Younger members of society have access to more intuitive technologies for longer periods of time and are in need of guidance on appropriate activity and security with online data.
LinkedIn: https://www.linkedin.com/in/richardacarpenter/
Email: richard.carpenter@isc2londonchapter.co.uk