Mission Statement
The (ISC)² London Chapter's mission is to bring together a community of Information Security Professionals and interest groups to discuss current trends, share knowledge and drive innovation and inclusion within communities. London is a global hub for financial, professional services, government and other key industries and as such, Information Security Professionals in London have visibility of state of the art security initiatives, methods and practices that are been applied globally; this wealth of knowledge should be shared for the good of the public.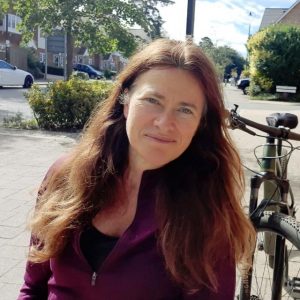 The President's Message
Welcome to the (ISC)² London Chapter website! Thank you for your interest in our Chapter and we do hope that you'll join us on our mission to build a safe and secure digital world for all.
The London Chapter was reborn in 2017; driven by the passion of our Officers, fueled by the tenacity to our cause and supported by you, our members.  We, the Officers, are here to serve you as best we can to create a warm and welcoming atmosphere, inclusive for all and serving a purpose as a force for good.
We are constantly looking for innovative and collaborative ways to give back to our members, through events, newsletters, initiatives and support networks; we welcome all opportunities to expand in this area. We also welcome the support of industry vendors, organizations and other membership bodies; be it in providing opportunities to take action on our initiatives through to hosting events for our members, please do get in touch!
Our key focus for the Chapter for 2022 is:
Continue to build upon the successes of our first year and expand our capability to give value back to our members.
To build our initiatives, particularly around education, and to take bold action to address the challenges we face in our communities.
To expand the Chapter network across EMEA, support like-minded professionals across the region to found more Chapters and work closer together for the benefit of the industry.
We have an extremely exciting period ahead of us, full of opportunities to make a real impact and drive change for the benefit of all; we would love to have you join us on the journey and we embrace any and all input you would like to have.
Thanks for reading
Yours sincerely
Liz Banbury CISSP
(ISC)2 London Chapter President