The (ISC)2 London Chapter includes 4 officers and the following support team:
Jessica Roussou, MSc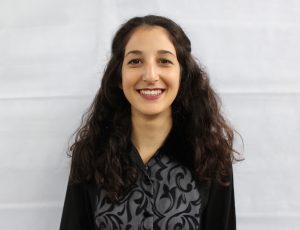 I have a background of academic excellence in M.Sc. Cyber Risk and B.Sc. Business Administration. I am passionate about youth employability and engaging with cyber-security communities in London, Athens and beyond.
I have been volunteering with the (ISC)2 London Chapter since 2019 and I am currently studying for CISSP.
Feel free to connect with me:
/in/roussoufr/
jessica.roussou@isc2londonchapter.co.uk
Richard Carpenter CISSP
Richard is an Information Security Expert, focussed on the implementation and architecture of Digital Transformation and Public Cloud adoption at forward thinking organisations.
Advising on Information Risk Management, User Training, Operational Policies and Security Architecture, his IT industry expertise comes from 15 years behind the keyboard starting out in Infrastructure support in the area of Identity and Access Management.
From an initial passion in automation tooling and supporting users in AS400-based technology, he soon become interested in Infrastructure Design and Support.
A member of (ISC)2 since 2016, he presently works as the Information Security Manager at Global in the UK, and is often found being interviewed for industry media and podcasts.
Other interests include multi-cloud security posture assessments, vulnerability management programme design, managed service reviews, open-source software maturity programmes, disaster recovery audits and software readiness reviews.
Educated at the University of Portsmouth with a specialism in Electronic and Electrical Engineering, and with CPD qualifications CISSP and AWS Solutions Architect associate, Richard is a keen advocate of skilling up young people in Online Security and Privacy awareness.
Away from the screen, Richard volunteers his time with the Scout Association and ArcheryGB.
/in/richardacarpenter/
richard.carpenter@isc2londonchapter.co.uk
Senan Largey CISSP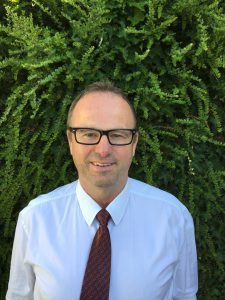 I've been in IT since for over 30 years starting with Xerox and selling fax as a concept sale when the vast majority of folk didn't know what a fax was. I've always been interested in how technology impacts our lives, changes how we do things and makes so much more possible.
With great advances come great challenges. IT is no different. As more and more of our lives move on line or are dependent in some way on technology, how we engage with technology is of huge interest to me.
The vast majority of us now wouldn't think about driving a car without using a safety belt. We wouldn't be allowed on a building site or around heavy machinery without a hard hat and luminous jacket. One of my interests is in making everyone on line more aware of the dangers, observant of some basic rules and equip them with the knowledge to be safer. Knowledge is only one part. Knowing a street is one way is knowledge. Wisdom is looking both ways anyway.
From a professional perspective I work with a lot of start-up security technology companies and helping map the benefits of their technology to new customers. There are some fantastic new ways of helping secure our digital world making our lives more secure and I enjoy the fast pace. I'm CISSP and CCSP certified and have completed hacker, first responder / incident response and other more techy courses to give me the mile wide and foot deep knowledge. The wisdom piece is an ongoing work in progress – one of the reasons I enjoy (ISC)² chapter events where I meet lots of people that help me along that path and in turn hope I may add to others understanding.
I'm looking forward to help drive initiatives with (ISC)² which help drive better understandings and better cyberworld.
/in/senanlargey/
senan.largey@isc2londonchapter.co.uk
Teresa Clark CISSP
I grew up in New Zealand attaining a MSc, Cellular & Molecular Biology, at the University of Canterbury, NZ. Moving to the UK I have worked over the last 20 years within IT operations and projects, within major financial organisations. In 2020 I became CISSP certified.  
In 2021 I joined (ISC)² London Chapter, it is a great way to participate within the security community. (ISC)² strives to advance information security and protect society.
/in/teresajclark/
teresa.clark@isc2londonchapter.co.uk